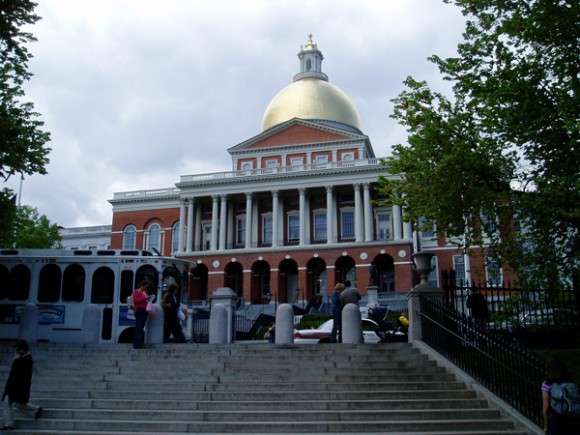 Are you looking for a new travel destination? A place where you can relax with lots of activities and attractions? Then do not look further and check out the beautiful city of Boston. I know that when you hear about America, the more popular cities to visit are Los Angeles, Las Vegas, New York or Miami, but unknown to many, Boston city has actually lots to offer to tourists and anyone who visits Boston will surely love it. This article is like a travel guide to Boston, everything that you need to see and visit will be written here.
First of all let me give you a brief background about Boston. The best seasons to go to Boston are during spring and fall, avoid going there during winter as it will surely be miserable and cold! Boston is also one of the of the oldest cities in America and the biggest in New England. When in Boston, the first place to go to is the Freedom Trail. It is a 2.5 mile stretch showcasing 16 sites about American Revolution. For the ultimate in privacy and freedom, look into Boston Vacation Rentals rather than check into a hotel.
Guided tours are available for the Freedom Trail but if you want to check it out by yourself ensure to download a map to not get lost. Going to the Freedom Trail will definitely enlighten you on the things that happened in the American Revolution. Now if you love the nature, then you will surely love the Boston Public Garden. During spring, swan boats are available for a more relaxed sight seeing of the Boston Garden. Of course shopping is a must do when travelling, make sure to also stop by Quincy market. Aside from the souvenir that you can buy, if you get hungry there are also dining places at the market.
Even if you are not a fan of the Red Sox, it is still worthwhile to visit the very famous Fenway Park. And of course, Boston also offers world class museums. One that is perfect for the kids is the Museum of Science. This is actually the most visited museum in Boston as it showcases more than 400 exhibits which include a planetarium.
Another museum to go to is MFA or Monet. If you are travelling with family, one must-see site is the New England Aquarium, your children's enjoyment will surely be guaranteed! Be sure to also visit these landmarks and attractions like Boston Common which is a city park, Bunker Hill Monument which is one of the most famous landmarks in Boston city, Old State House, City Hall and South Station.
Boston is definitely a great place to visit not only once but many times. It is a place perfect for family and friends of all ages. There are definitely lots of places to see and visit in Boston, a few days would definitely not be enough. A travel guide to Boston is really needed as there are many places to see, we would not want to miss the best attractions right? So do not think twice, plan your next vacation and go to the beautiful city of Boston!