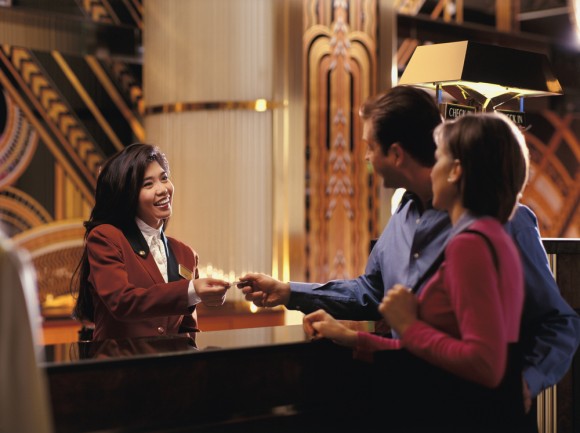 Many people do not bother looking at top-range hotels when searching for a holiday as they automatically assume these places will be well out of their price range. Little do people know, it is actually more than possible to nab yourself a luxury hotel at a dirt-cheap price. In reality, hardly anyone actually pays the full asking price for luxury hotels anymore due to the plethora of ways in which you can game the system to get a well-priced deal. By wising up and learning a few tricks that others might not know, you could find yourself relaxing in a luxury hotel before you know it. Here are just some of the ways by which you can grab yourself, your partner or your family a great deal.
Zero in on Special Offers
Online travel agencies and travel retailers are just like their brick-and-mortar counterparts in that they often have sales were they slash prices in order to move stock. If you can be flexible with your holiday dates and timing, then it is almost always worth waiting around for a sale and seeing what bargains you can find. The trick is to act quickly: many sales on travel websites are while rooms last or limited for a certain number of hours. Keep a keen eye and you will likely stumble upon a deal that could get you into a quality hotel.
Follow Your Favourites on Social Media
Perhaps one of the problems with flash sales and last-minute deals is that people can often beat you to the punch and snap up the best hotel rooms at the best prices before you can blink. If you feel like taking a luxury break soon but are waiting for a sale, then why not keep an eye on travel retailers via social media? By following travel agents and retailers on Twitter or Facebook, you can see when the best deals are happening as soon as they happen. Most travel retailers keep their pages busy and up-to-date (as you can see here), meaning you'll never miss out on another deal again if you keep a hawk-eye on your social media feeds. If you are not a Facebook fanatic, then you can go old-school and sign-up for an email newsletter instead!
Last-minute Specials
The big secret of the holiday industry is that no hotel—including high-end luxury hotels— wants empty rooms, and because of this prices often drop massively as you approach a certain date. Many agencies and retailers capitalise on this fact to offer great deals to last-minute holiday makers, meaning that you can often get a great deal if you don't mind going on holiday at the drop of a hat. Checking somewhere like the lastminute.com luxury hotel picks is a great way to find some of these last minute specials for high-end hotels. Just take a look and you will be amazed at the big brand hotels you can find, often at surprisingly low prices.
Prepping your strategy
Once you have a few of these tricks up your sleeve, it should be rather easy to find yourself a quality hotel within your price range. As always with hotels, flexibility is key: if you can book your travel around your hotel and not the other way around, you are likely to save a fortune in hotel fees. So stop assuming luxury hotels are out of your price range and get online and start searching: your dream luxury holiday could be right within your grasp.
Julia Nichols is a freelance travel writer and blogger on low-budget travelling and backpacking. She is travelling the world on a shoestring budget and shares her tips with fellow travellers on various outlets.