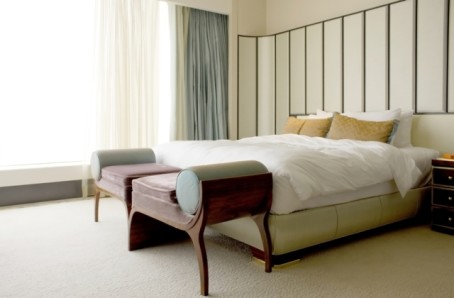 I decided to go away at New Year; it was a great idea at the time. What I didn't bargain on, and really I should have known better, was how much the flights cost! So to save money, I decided to book a flight from Gatwick, and headed down the day before, booking one of the many hotels on offer with AirportHotels.com, within a short distance from the terminal.
This turned out to be one of the best things I could ever have done, and in future, I will certainly be repeating the experience!
For a great quote, I stayed at one of the Gatwick hotels namely the Hilton Gatwick, perfectly situated for my flight the next day from Gatwick's south terminal. Never again will I be travelling to the airport on the same day, rushed, stressed out and ready to scream at someone, not pausing to breathe until I'm safely past security, with my suitcase in someone else's hands, and no need for me to panic about what I have forgotten, because it's simply too late. In the past, my holiday hasn't really started until I land in my resort, in fact, until I check-in to my resort hotel, but when I booked an on-site hotel, I found my holiday started earlier, which is never a bad thing, in my opinion.
There are many Gatwick Airport hotels to choose from, all offering great value for money and a relaxing atmosphere, perfect for a pre-holiday chill-out. I was treated to free wifi, so I could chat to my friends without worrying about a ticking internet cafe clock, all the bathroom facilities you would expect, meaning a relaxing, hot shower before leaving to for the airport, a TV in my room, to help me drop off to sleep, and there was even a gym but needless to say, I didn't make use of that. I had breakfast before I left, after my shower, so I arrived at the terminal, in perfect walking distance, looking fresh-faced, hair not standing on end, clothes not crumpled, and with a smile on my face. I think it's the first time I actually arrived at the airport without looking like I'd had a big shock, or been dragged through a hedge backwards.
You'll find all these facilities generally as standard at airport hotels, and with the large number of year-around flights heading out of Gatwick, it makes sense there is a wide range of hotels to suit every budget, from the simple and relaxing, to the sparkling and luxurious – the choice really is yours.
My stay at the Hilton really has cemented in my mind that in the future, I will book a hotel prior to travelling, and for anyone fed up with starting their holiday rushed and stressed out, there really is no better remedy.