A holiday to Egypt can be a truly breath taking, unforgettable experience; one that will make you want to go back every year! Who can blame you? The name itself conjures up a magical place filled with ancient mysteries that will undoubtedly leave an indelible mark on you. Here's three very different holidays to Egypt that you can share with loved ones for a holiday that will leave you with memories that last a lifetime.
Cruising the Nile
You cannot visit Egypt and not have a Nile cruise as part of your holiday. The Nile – the longest river in the world – runs through ten countries! Since ancient times, the people of Egypt (and other countries) have depended heavily on this river.
As a tourist, if you wish to enjoy a calmer, more pleasant experience on the Nile, you could cruise the river in a small, wooden boat known as a felucca. It's only capable of taking roughly a dozen people or so but it's very popular with tourists. As part of the Nile cruise, you can (and should) arrange for a package that includes visiting the Great Sphinx of Giza and Egypt's largest pyramid, the Pyramid of Giza.
How About Some Scuba Diving?
Yes, don't be surprised. Most people associate the name of Egypt with the aforementioned pyramids but you'll be surprised to know it's a great spot to do scuba diving. For example, the Red Sea is a phenomenal place to do some scuba diving; perhaps one of the best places in the world to enjoy this activity. You'll witness amazing reefs as well as be touched by wrecks and experience emotions at both ends of the spectrum.
The visibility and clarity is quite good as you witness the remarkable diversity of life in the waters. You may even catch a glimpse of the largest fish in the world – the whale shark. Don't worry though, despite the name 'shark' and being absolutely colossal, they are gentle creatures that will glide effortlessly by and if you miss it, you'll want to kick yourself! Try not to gasp if you see one; it's not a very good idea underwater, but nobody can blame you if you do!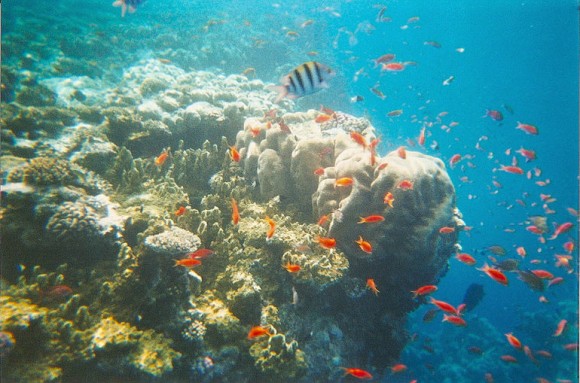 Romantic holiday for two
Egypt is a wonderful place to take a romantic break for two. Sharm el-Sheikh on the Sinai Peninsula is just the place for a truly intimate experience. You could enjoy some fabulous weather during your stay and be treated like a king and queen! There are plenty of high-end hotels full of staff ready to cater to your every need. If it's pampering you're after you won't have to look far.
No matter what you choose, these are three very different holidays to Egypt that will leave you wanting more, so much so that you'll probably want to come back year after year. For details of more holidays you can enjoy in Egypt, check out Holiday Hypermarket for the latest deals.