The Mediterranean can accurately be described as a party Mecca for international travellers. Nowhere encapsulates this description more accurately than the Costa del Sol. It is the place where all night beach parties, clubbing bonanzas and chilled out sessions all take place. Anybody looking forward to experiencing the happy island vibe should check out these night-life spots.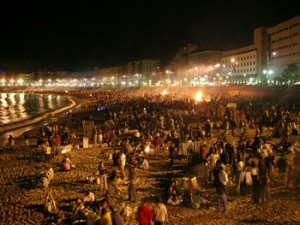 Benalmadena
You can ease into the evening groove with a refreshing cocktail at one of the bars in this pretty coastal area. And it's possible to continue the chill-out by visiting the local ice bar, where people wearing coats and thick socks dance to the pulsing trance tunes. It's possible to spice the evening up  by visiting the funky Salsa bar La Cubana. The scantily clad women strutting their stuff to the Latino rhythm are bound to leave you feeling a little steamy.
Malaga
Take the time during your holidays in Spain to visit this buzzing major city. It won't be long until you discover funky clubs such as El Cantor de Jazz. Pull up a chair and listen as the talented saxophonists and double bass players take you on a wonderful musical journey. And if you're hungry for more then you may head along to the Liceo, where the dance beats are cranked up to full volume.
Torre Del Mar
For a truly authentic Spanish experience you'll want to make your way along to this picturesque seaside town. The clubs here aren't quite as well-known as those elsewhere in the Costa Del Sol. However, they do have a welcoming feel and intimate buzz. The bars of Paseo Maritimo are recommended to anybody on holidays in Spain.