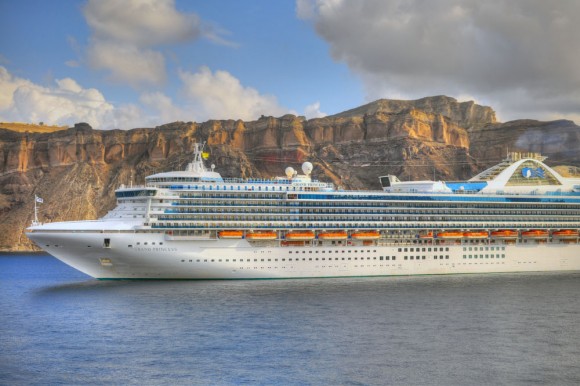 The Mediterranean is synonymous with the cruising world and cruise ships have travelled to this location for many years but what exactly keeps us coming back for more each year?
Mediterranean cruises
Often considered the most popular cruise destination for British travellers, Mediterranean cruises account for as much as 39% of the cruise market. Considering that 2011 saw the number of cruise passengers exceed 20 million for the first time, this means there is an excessively high volume of people travelling to the Med – with plenty of reasons to do so.
The weather
The weather in the Mediterranean is one of the main reasons why people choose to go on a cruise here. To get the best weather, you will probably want to visit during May or June, or at the beginning of autumn during September or October. The temperatures are still warm at these times, but will be more comfortable than in the height of summertime. You will also avoid the crowds that accumulate during the peak months of July and August.
The culture
Cruises, which take you to locations such as Italy or Greece, will undoubtedly provide you with culture. There is plenty of history surrounding this area of the world and this is what continues to attract tourists. Furthermore, you can find some of the world's oldest and greatest monuments around the Mediterranean, including the historical wonders of Ancient Greece and Ancient Rome.
The food
The food is so diverse in the Mediterranean, that during onshore excursions you will certainly get to sample some of the local cuisine. The Mediterranean is especially popular with seafood fanatics, but there are many other lovely dishes to try.
The price
A cruise to the Mediterranean is fairly cheap too, with a number of attractive cruise deals making the destination even more affordable. Obviously prices will vary depending on who you book with, when you travel and how long your trip lasts, but competitive prices can be found throughout the year. Firms such as Cumbria Cruise even offer last minute cruises to the Mediterranean for those looking for a spontaneous trip that doesn't cost a fortune.
The sights
There are some fantastic ports to visit whilst you are on a Mediterranean cruise too. Venice is always a popular option and the city looks fantastic as the cruise ship begins it journey through the Giudecca Canal. Other popular destination ports include Monte Carol and Istanbul – providing varied experiences for all passengers.