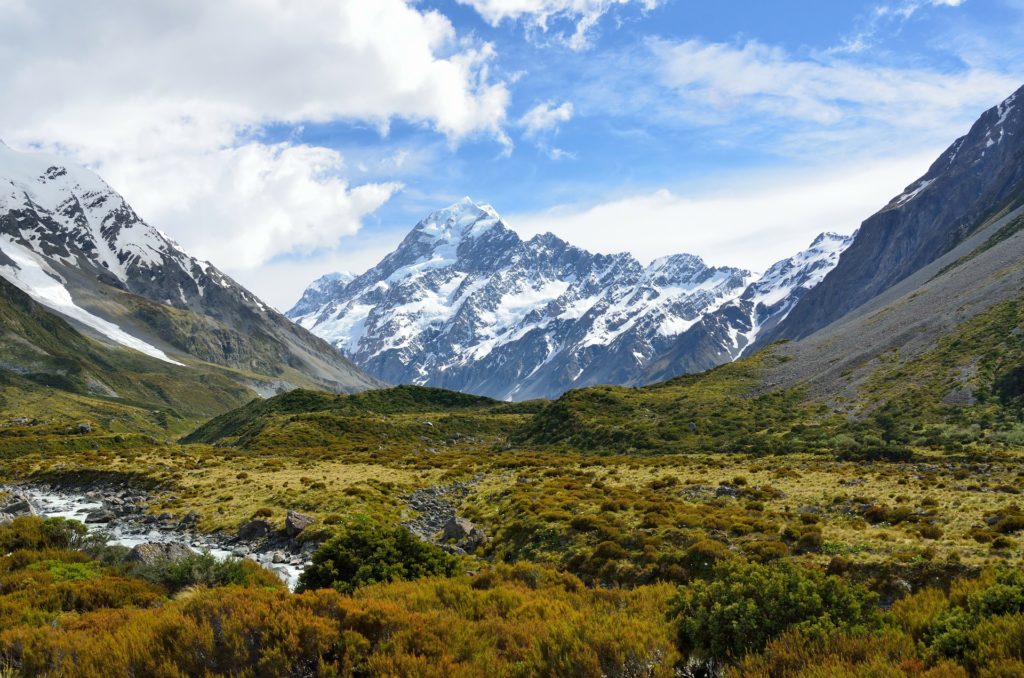 New Zealand's north island offers just about every type of activity imaginable, yet the most exciting are undoubtedly its natural attractions. From geysers to waterfalls and even glow-in-the-dark animals, everything is a relatively quick drive away. There are so many ways of getting around New Zealand, from buses and coaches in Auckland to car rental in Takapuna. Once you're on the island, there's no excuse not to experience New Zealand's five best natural attractions.
1. Indulge in the bubbling mud pools of Rotorua
Rotorua is a Geothermal heaven, known for its volcanoes, stunning landscapes, and traditional Maori culture. Situated around a lake and geothermal fields, this beautiful destination is a true treat for the eyes. You can soak in as many healing properties as humanly possible in a bubbling mud bath, but if mud just isn't your thing, there are plenty of thermal swimming pools available as well. When you want to completely dazzle your senses, try standing under a natural hot waterfall!
2. Explore the Waitomo Glowworm Caves
If you like to play outside after dark, you simply must experience the Waitomo Glow Worm Caves. These world famous caves are home to the miraculous Arachnocampa Luminosa glow worms, found only in New Zealand. When you take a guided tour through these dreamlike caves you will get to explore three different levels, including a boat ride through the underground Waitomo River. By the end of the tour, the only light in the cave will be from the glow worms themselves. In addition to the "living lights", you will also see a great deal of geologic history on this tour such as fossils and limestone formations.
3. Cross through epic volcanic activity in Ruapehu
Partake on a challenging, but breathtaking, journey through volcanic landscapes on the Tongariro Alpine Crossing. On this track, you will be walking right alongside edges of old lava flows, accompanied by the authentic smell of sulfur. On this incredible day trip, you will run into three water-filled explosions craters, known as the Emerald Lakes. It's easy to get lost in their immaculately bright green waters. Past these lakes, you can continue on to Blue Lake which is an impressively old volcanic vent. Start the journey at Mangatepopo Valley near Whakapapa and spend three to four hours in sheer fascination of planet earth.
4. Discover Marine Wildlife on Hawke's Bay coast
Discover the exciting wildlife of Te Angiangi Marine Reserve, and you'll be amazed at what you see. Whether you prefer to walk around the tide pools or get all the way in the water for a snorkeling session, you'll surely see something new. Common wildlife found in the tide pools include crabs, sea urchins, and beds of Neptune's necklace. If you're willing to go a bit deeper, you can experience the sight of reef animals such as pua, red and blue moki, butterfish, nudibranchs sea slugs, and much more.
5. White Water Raft on the Tongariro River
If you're a daredevil and more importantly not afraid of getting a little bit wet, embark on the ride of your life on the Tongariro River. As one of New Zealand's most famous rivers, the Tongariro offers volcanic cliffs, crystal clear water, and rainbow trout swimming upstream. You will hardly be able to take your eyes off the gorgeous surroundings as you take on these magnificent white water rapids.