Wiring you to the best travel info on the web
One of the toughest travel decisions you can make is the choice to go in the first place. You're standing on cliff, looking over the edge of a great journey – whether it be a week long vacation or an indefinite trip around the world – and all you know for certain is that you're going to jump.
But where do you go? How do you get there, and what do you bring? Taking the leap to travel may be the hardest part, but what comes after can be daunting as well. Which bag to pack, what tickets to buy, how long to stay – those are just a few of the decisions to be made before you even step out the door. Once you get to your destination, the wonders of the world present you with new languages to speak, transportation systems to navigate and cultures to respect.
That's where Travel Wire comes in. From that very first question of whether you should travel to the day you come home (if you even do,) this site helps you make the most of the adventure. You'll find information on where to go, what gear to pack and what to do once you get there – plus tips for the ever-important question of how the hell you're going to pay for it all. If you're thinking about taking that leap, Travel Wire will help you land on your feet – and then take off running.

Who's Manning the Wire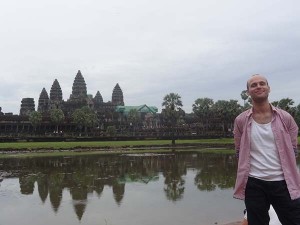 John Friedman, Site Creator and Purveyor of Travel-Related Wisdom:  classic tea-drinking Brit, professional traveler and blogger, pretty sure he lives somewhere in Asia. Anthony's been kicking fear in the balls since 2010 over at Man vs. Clock.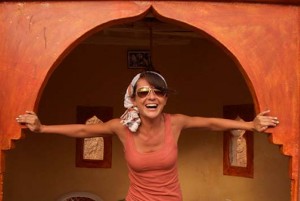 Lizzie Ruiz, Lowly Contributor of Content and Design: Cuban counterrevolutionary, Barcelona resident, still sorely inept at boiling pasta. Lizzie writes freelance and goes places on her blog.
Cathy Gonzalez, Travel Wire Contributor and Chiefess Show-Off: Spanish wildlife photographer and constant wanderer. Doesn't have a "proper" blog like Anthony and Lizzie due to commitment fears!