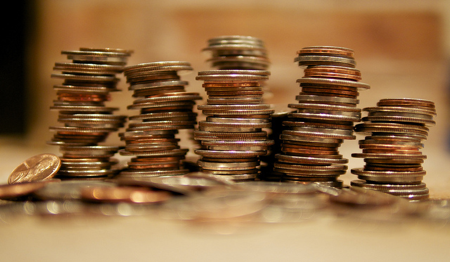 In the days of belt-tightening, economic problems, money issues…everyone just wants to be able to enjoy themselves without having to spend the cash that is often necessary to do so. Unfortunately, when it comes to booking holidays, there are only so many times you can go to Cornwall on the cheap – we're restless, wandering beings that have a deep-rooted need to explore and see new things as much as we can, and another week in Penzance won't cut it for very long.
A decent budget for a week or so away is about £500 once flights and accommodation have been taken into account, but just how far you can get depends on the kind of deals you can dig up from different travel agents and operators. Flight comparison tools can be extremely helpful in this instance, helping you source the cheapest flights for the times you want to go, and there are also hotel price comparison sites and deals that allow you to stay somewhere you know won't give you fleas for about the same price as somewhere that might.
So, where can you go for under £500? Well, the sad truth is that most places are still going to be ruled out because even with a cheaper flight, they'd still push you over the benchmark. Flights to New York, for example, will run to no more than £400, but it's a notoriously expensive city to stay in. That rules out America, South America, the Caribbean, Mexico, Canada and obviously the likes of New Zealand and Australia, where flights cost about £900-£2000. Even Africa (the touristy bits) is generally going to be out-of-bounds, and you can forget about the Far East as well – the flights cost a lot more than the dirt-cheap accommodation does.
That more or less leaves you with Europe, but don't be disheartened. There are loads of destinations around the continent that take you off the beaten track to experience things you never have before, and we're going to tell you about five of them.
Reykjavik, Iceland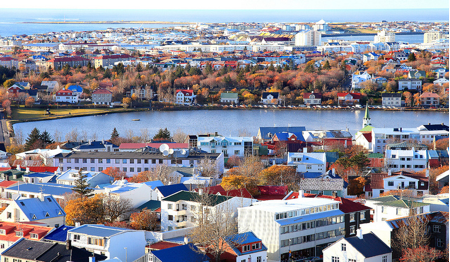 One of the smallest capital cities in Europe, you'll never miss out on anything that's going on because it's probably happening around the corner. It's hip, it's safe and it's unlike anywhere you'll have been before – visit the stunning Hallgrimskirkja church and the statue of Icelandic explorer Leif Eriksson and dive between two tectonic plates at the Thingvellir National Park, a half-hour drive outside the city. Just take it easy when buying alcohol in bars and clubs: beer was banned in Iceland until 1989 and is still quite expensive, which is why many people drink cheaply at home before going out.
Bled, Slovenia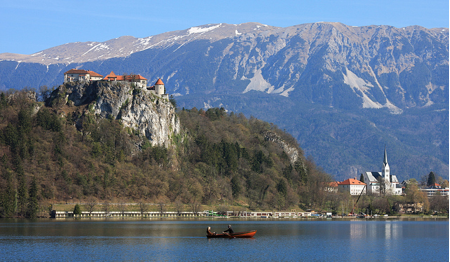 Slovenia as a whole is one of the most underrated countries in Europe in terms of its natural beauty and, for a relaxing summer holiday, you could do far worse than visit Lake Bled. Visitors can swim in the lake or row to the island in its centre, as well as exploring the town of Bled and Bled Castle, a medieval structure that overlooks the lake. Don't forget to try the local speciality, kremna rezina – it's a puff pastry filled with custard cream and topped with powdered sugar, and it's divine.
Bologna, Italy
Though it doesn't have the obvious appeal of cities like Rome, Florence, Naples or Venice, Bologna is certainly worth a visit for the discerning traveller who appreciates its architecture and history. For instance, it's the home of the oldest university in the Western world (founded in 1088), boasting alumni that include Dante Alighieri, Nicolaus Copernicus, Petrarch and Thomas Becket. You can also visit the Asinelli and Garisenda Towers, structures whose height made them key parts of the city's defence. And the cuisine's impeccable, but it's Italy – so you knew that already. 
Kalabaka, Greece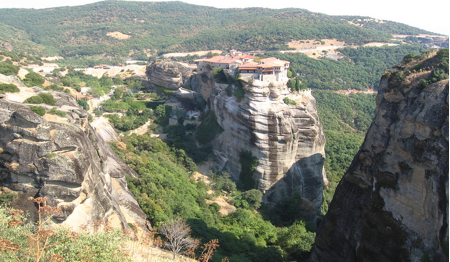 You might have never heard of Kalabaka – it's only a small town in the middle of Greece, after all – but you might well have heard of Meteora, the set of "floating" Orthodox monasteries that loom over the town on pillars of sandstone rock. Six monasteries (now uninhabited) remain and tourists flock from all over Europe to climb to them via steps cut into the cliff. Although Kalabaka won't keep you entertained for much more than a long weekend (there is a twelfth-century cathedral in the town itself, and there are excursions outside the town available to occupy you), it'll certainly keep you below your budget.
Copenhagen, Denmark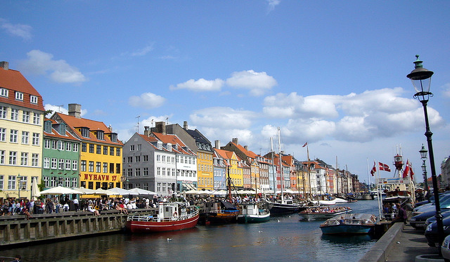 Scandinavia is still a bit of an untapped tourist destination as far as visitors outside Europe are concerned, but cities like Copenhagen, Denmark's capital, are rife with culture and things to do. Architecturally, Copenhagen is one of the most eclectic cities, with stunning examples of medieval and modern buildings throughout its various districts, and its long association with beer (as the home of Carlsberg and a rising number of microbreweries) will always ensure that booze connoisseurs will be well-catered for. With the two oldest amusement parks in the world also in operation within the city, children are catered for as well.