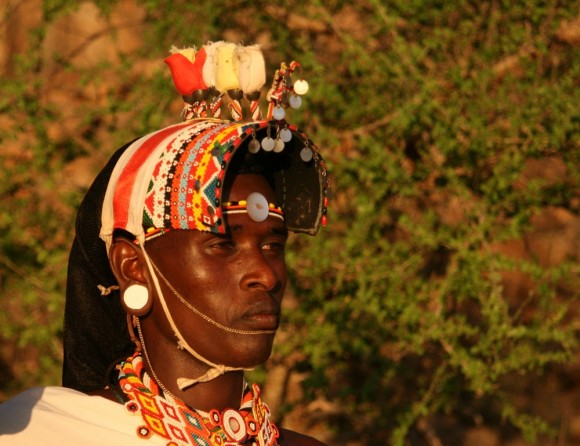 As I struggled with my camera to get the perfect shot of the yawning leopard no more than 2 metres away from my vehicle, my Maasai guide casually pulled out the latest smart phone from underneath his traditional Shuka and took the picture I'd been trying to get for the last half an hour.  "It's for my face book page," he said stuffing the phone back in his pocket, "but it'll be a few days before I can upload it as the wi-fi service in the Mara is terrible and I've also got to go to a family ceremony tomorrow in my village."
This easy, unforced blend of ancient and modern came to define my trip to Kenya, a country often derided by travellers as too busy, too commercial, not the real Africa. To a degree, these thoughts also crossed my mind as I landed in Nairobi, where over a million tourists pass through each year, drawn by the world class game and spectacular beaches for which the country is most famous.  Recently however, Kenya has been in the news for all the wrong reasons, but as I spent time in the country my preconceptions thawed and I realised that Kenya is one of the most diverse and engaging countries in Africa.
The other thing that surprised me was the diversity of the landscapes. The Kenyan coast was of course idyllic, the aquamarine waters of the Indian ocean dotted with traditional dhows, fishermen hauling their catch onto the dazzling white sand only a short walk from the small, boutique hotels now lining the shores. But only 5 minutes walk from this, you can explore traditional villages and colourful markets, brightly dressed Muslim women chatting behind bowls of freshly dried fish and spicy samosas whilst men gather around the village radio, for news and of course the latest premiership results.
Away from the coast, further north, the red dust of the arid Samburu park offers a dramatic landscape of semi-desert, where the colourful Samburu tribe – cousins of the Masai further south – offer walking safaris across a landscape divided by the Waso Nyiro River, dotted with lush springs, volcanic plains and sacred mountains, home to huge herds of Oryx , the Somali Ostrich and gerenuk as well as the traditional big game set against a backdrop of endless horizons.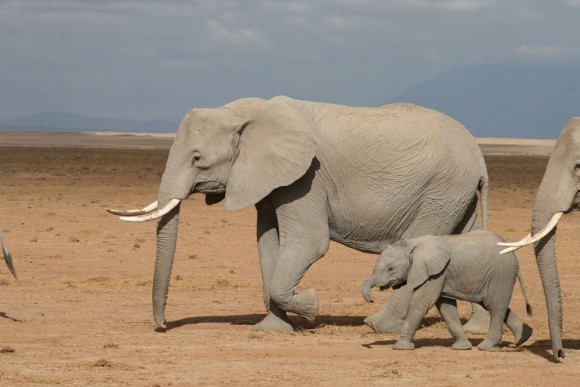 I ended up of course in the country's most famous park, the Masai Mara, but spent time in the private concessions that border the park itself, where a handful of exceptionally well run lodges, offer guests exclusive game drives on their private land – a refuge for much of the game now moving away from the busier public park.  The magic of these concessions and the Masai Mara itself is that people invest their own imagination here and I heard comparisons made with the rolling hills of England, the open plains of Texas and even the dramatic wilds of Kazakhstan by awestruck travellers. That is the beauty of the Mara – it is both strangely familiar and yet quintessentially African, where one can head out on a mornings drive and see a lion kill, watch a cheetah stalk its prey, follow a leopard for 2 hours and be surrounded by herds of elephants – such is the abundance of game, with no other vehicles in sight. Doubtless to say these private camps and small lodges are a haven for wildlife photographers and those travellers in the know…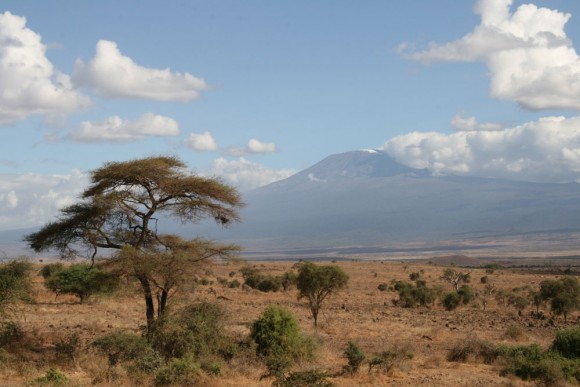 This diversity was also reflected in the mixture of people I was lucky enough to meet, from young Maasai warriors, old Kenya settlers, lodge owners, imams, bar staff, pilots, wildlife rangers, hotel owners and hunters (although hunting itself is illegal in Nairobi) – the one thing connecting them all is a love of their country and a pride in being Kenyan. The old tribal divisions and constraints that have cast such a long shadow over recent Kenyan politics, whilst still deeply important, are now being loosened by this desire to be part of a country that still respects the past, but is already looking to shape the future. Whilst no-one can predict the outcome of the next elections, one thing is certain – people want peace and a chance to be part of this new emerging Kenya. It is this unique cultural aspect that adds another exciting dimension to a country already rightly famous for its beautiful beaches and in my opinion, if you know where to stay, still the best wildlife viewing on the planet.
Steppes travel are experts in holidays to Africa, and specialise in Kenya safaris and Tanzania safaris. Visit Steppes today to start your adventure.