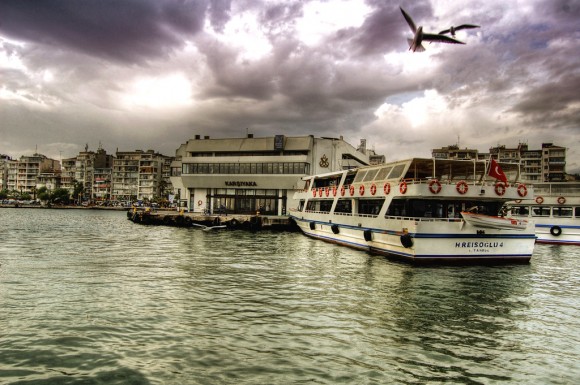 Turkey is a great destination for some sunshine and to spend time on the beach and in the sea. But when you've had enough of taking it easy, there are some great places to go sightseeing in this beautiful and varied country.
The country's third largest city, Izmir, attracts plenty of tourists and has become a fixture on many cruise circuits increasing the number of people visiting this city. If you are thinking of booking one of the many Izmir Turkey holidays on offer with the main travel companies, check out this list of things to see while in the city of Izmir.
Konak Square is the real heart of the city, and there's a massive clock tower right in the centre, making it very difficult to miss or get lost. This is also where the fight for independence began after the First World War.
You're within easy reach here of the Kordon, the seaside promenade, and Gustave Eiffel's customs house on Konak Pier – now a great shopping centre. You can also take boat trips from Pasaport.
Up on the hill are the ancient and impressive ruins of Kadifekale castle – the 'velvet castle', which was built by Lysimachos – a successor to Alexander the Great.
One of the city's most famous sights is the Kemeralti bazaar which was originally along the street surrounding the inner bay of city that was subsequently filled in during the seventeenth century. The market spread to fill the new space and the wide street that it curves along today is called Anafartlar Street. It's a lively and interesting place to wander around for a few hours.
In the Anasanor quarter you can take a ride on an antique (and free) elevator which shoots up from sealevel to the clifftop neighbourhoods in a brick tower. There's a terrace café at the top where you get some great views over the city.
Outside the city, you can take a trip to Mount Yamanlar, which is actually an extinct volcano. Many Izmir city dwellers head to Yamanlar for some fresh country air and a place to picnic. It's also a great spot to sit and watch the sun set.
If you only have a day to spend in Izmir itself, you may want to hire a personal guide to take you round. You'll see a lot more of the city and get some interesting tales of its history this way.