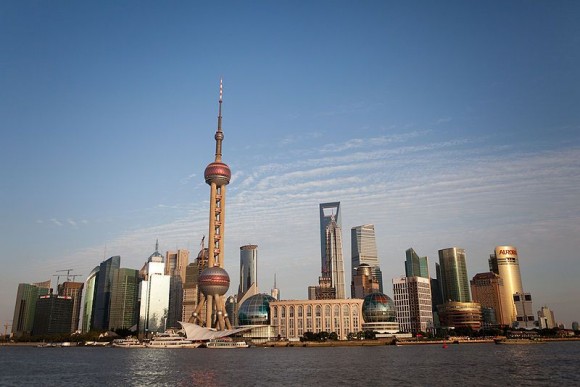 Shanghai, China is a place of great economic success. It is a fast-paced and fast-developing city with a strong foothold in the financial world. Visitors to Shanghai come here to do business and to enjoy the excesses that come with success. Through all this modern progress some may forget to slow down and take a look at Shanghai's rich history and strong culture. One way to appreciate Shanghai is to visit its top museums. Here are five of the city's best and most fascinating.
Shanghai Museum
The Shanghai Museum is not what one would consider a beautiful piece of architecture from the outside. It looks rather cold and uninviting, but within its walls there are treasures to be found. It is perhaps the most famous museum in China and is divided into ten distinct sections which include paintings, calligraphy, ancient Chinese bronzes, jades, and more. You'll find beautiful Chinese Ming and Qing-dynasty furniture and bronzes from the Shang and Zhou period among the many great artifacts on display.
Shanghai Propaganda Poster Art Centre
Propaganda art has had a tremendous impact on the world's politics and has shaped the beliefs of the masses through deception. The Shanghai Propaganda Poster Art Centre has a collection of 5,000 posters from the Maoist era. These posters were distributed throughout communist China by Chairman Mao as a way to push his agenda upon the people. The museum consists of only two rooms in the basement of an apartment building and is unmarked. Though small and hard to find, it is a rare and unique collection that makes it well worth seeing. Admission is 20 yuan.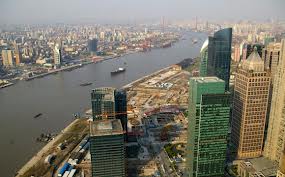 Shanghai Museum of Glass
The Shanghai Museum of Glass is the newest museum in Shanghai, built in what was once an operational glass factory. The neighbourhood is still an industrial area of rundown buildings, but that shouldn't stop you from checking it out. From production to final product, the museum offers a look into the making of glass in many forms and gives visitors a chance to learn the history of glass in China and the West. You'll also be treated to glass-blowing demonstrations. Even the exterior of the building is impressive, especially at night when LED lights behind the tiles reveal words in many languages related to glass.
Shanghai Natural Wild – Insect Kingdom
Though the name of this museum indicates a world of creepy crawlies, there's much more to it than insects. In addition to insects like crickets, huge roaches, and butterflies you'll be treated to the sight of creatures like snakes, turtles, frogs, and lizards. It consists of a first floor and basement with different sections for its variety of inhabitants. In the basement is the petting zoo where you can feed the goats for a small fee. The kids can also try their hand at fishing.
Shanghai Science & Technology Museum
With a theme of "Nature, People, and Science," the Shanghai Science and Technology Museum has several fascinating displays like the Hall of Widest Spectrum of Life which displays the unique scenery of Yunnan Province. The Light of Wisdom Hall uses several interactive displays to demonstrate the importance of biology, chemistry, and math. You won't want to miss Robot World where you'll see a robot playing the piano and you can compete with other robots in chess and archery.
Shanghai is more than a global business giant. Its museums take you into other realms of China's contributions to the world, a world being swallowed up by new technology and growth. It is Shanghai's museums that preserve the many sides of China so no one will ever forget.
Bio – This article was written by Ross who writes at Netflights.com and currently loves visiting Shanghai China