The Greek Islands are a dazzling kaleidoscope of blues, greens and golds. The bottled-water clear sea surrounding islands such as Corfu, Crete and Rhodes varies from azure to turquoise, aquamarine to topaz and even a vivid green the colour of the aura borealis. Sands are whiter than snow or golden like Goldilocks; thick pine forests, olive, lemon and almond groves are further richness with earthy browns and greens with hints of yellow. White walled, blue-dome churches are covered in creeping bougainvillea in fuchsia, purple and red. In short, the rainbow is well represented in the Greek Islands.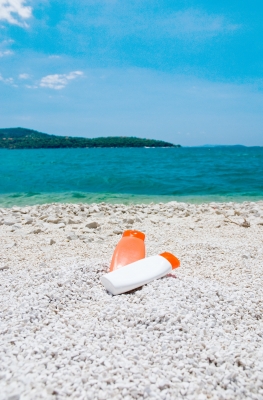 Aside from all this beauty, the islands have their own cuisines, cultures and traditions. Histories are unique yet intertwined and towns and villages are at once old and modern, filled with ancient remains from bygone civilisations and gleaming cosmopolitan holiday resorts with luxurious facilities, kids' clubs and sweeping beachside restaurants.
It's no wonder that the Greek Islands are such popular holiday destinations. On The Beach has been catering to the holidays wants of Brits for years and much of its business is Greece bound.
Corfu
Corfu holidays 2012 are aimed at family fun. Corfu has plenty of water parks and resort hotels with kids' clubs, babysitting facilities and sports equipment for hire. It's also regarded to be the most beautiful Greek Island, which is quite a claim taking into consideration the company it keeps. Corfu, like Rhodes, boasts a UNESCO listed World Heritage old town, it has ancient remains dating back thousands of years but the biggest draw has to be the coastline. Bays, coves, caves, ports, cliffs, sprawling beaches – Corfu has it all. Kayaking or sailing around this beautiful coastline is a must.
Crete
Crete is the largest of all the Greek Islands and could pretty much be its own country. It was the epicentre of the Minoan civilisation, the oldest civilisation in Europe dating from 2700-1420 BC. Although its history is fascinating to explore just as interesting is the natural landscape. High mountains, up to 2,456 metres and deep gorges softened by vast wild flower meadows make Crete a fantastic place for hikes and walks.
Rhodes
An absolute must in Rhodes is UNESCO World Heritage Rhodes Town. This walled city dates back to medieval times and is a mixture of Byzantine and Arabic architecture. Its cobbled streets, winding in maze-like fashion are filled with cute cafes, hidden restaurants and an inordinate number of miniature shops.