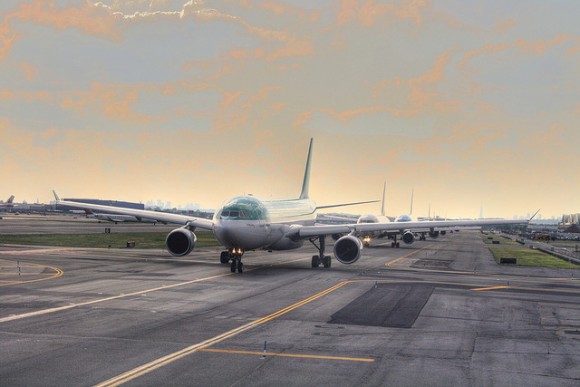 Seven, eight, nine, even twenty-odd hours on a plane? Oh no, thank you!
Long haul flying is never fun, and even though where you're heading should be enough to get you through, it's the mid-point that really tests your metal. 'Why didn't I book Spain?' You'll ask yourself! However, once you land and you get over the bit of jet-lag that is inevitable, you'll forget the flight and will be too busy enjoying the sun in your far-flung resort.
If you get enough rest before you fly, you'll give yourself a bit of a head start, and your mid-point 'why am I doing this?' trauma won't last quite as long. I've stayed at many of the hotels near Gatwick Airport, and this idea as a whole is a fantastic suggestion for resting up before any travel plans. This is even more important with long-haul flying, even from a health point of view, and also has the huge advantage of adding a bit of extra time to your holiday. When is that ever a bad thing?
I travel regionally quite a lot, and my nearest airport is Luton. Where there are many great value fares to be found. If like you're like me, check out the Luton Airport hotels from Holiday Extras , and check out the great range on offer, at budget-budgeting prices. Your mid-flight questioning will thank you for it! Once you arrive at your destination, acclimatise yourself with the time as quickly as possible, as this will starve off the effects of jet-lag and leave you free to enjoy the place it's taken you so long to get to! Make sure you sleep at the time you would if you lived there, and eat at the time you would if you lived there – in short, you need to pretend you live in this paradise place! Your body will quickly realise which time zone it's in and even though you may feel a little groggy, it will at least be manageable.
Whilst you're stuck on the plane, wishing you could get to your destination a bit quicker, you'll be thankful if you managed to plan some activities beforehand. Download some books onto your Kindle, a few games to play, buy some magazines, watch some films, do whatever you need to do to occupy your mind. A definite tip is not to watch the on-screen map! I once did this all the way to Orlando, and I've never known time go so slow! You know the saying, a watched kettle never boils? In this case, it's true!
At the end of the day, your flight might be tough, but remember this – you're going somewhere amazing, and every second spent on the plane is a second closer to your own personal paradise.