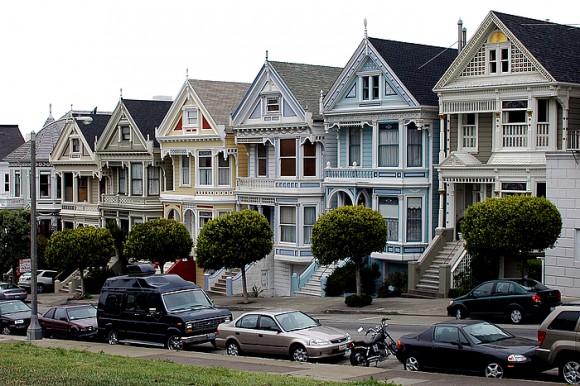 You've got the flights booked, accommodations reserved, activities planned, and everything else you could possibly think of for your upcoming trip. The only thing that's left is what to do with your house. If you're going away for an extended period do you really feel comfortable leaving it unattended?
There are so many things that could happen while you are gone – a robbery, a fire, flooding and natural disasters. So, instead of leaving your house vacant and vulnerable, why not charge someone to occupy it?
If you live in tourist destination city or near popular attractions, you can lease out your home as a vacation rental. That way, you can have the peace of mind knowing that it is being cared for and that you will profit from the rental fee.
Determine a Price
According to expert mortgage brokers, vacation rentals tend to go for a higher rate than a home on the market because of the shorter lease period. Those who live in top vacation cities, near beaches or mountain resorts are in a great position to rent. If you live in a town where there is a large convention or fare going on you may also be able to take advantage of the high demand for accommodations and charge more. To help find right price for your house, research the market to find out what other rentals in the area are going for.
Understand the Regulations
Technically, a lease is 30 days or longer. If you're renting your home out for less than that, then it is considered a license. With a license, you may have to pay certain taxes, but as a renter, you do have more control over the agreement.
Advertise the Rental
First, tell friends and family. Let them know that you are leaving and that you are looking to rent out your home. They may have suggestions or friends who would want to use the house. It may also be beneficial to create a listing on websites. Upload pictures that accurately show the property and the surrounding area. In your description, the amenities of the home and the main attractions nearby.
Pick Renters Carefully
Ask potential renters several questions, such as the purpose of the trip and the number occupants and their ages. Perform a thorough background check and ask for references. Picking a renter comes down to whoever you trust to be in your home and keep it in good condition.
Security
To ensure that your home remains safe and unharmed, experts suggest asking for as much money as possible upfront. Some websites like Airbnb and Home Away, which are designed to help homeowners lease their homes provide some sort of security deposit or p