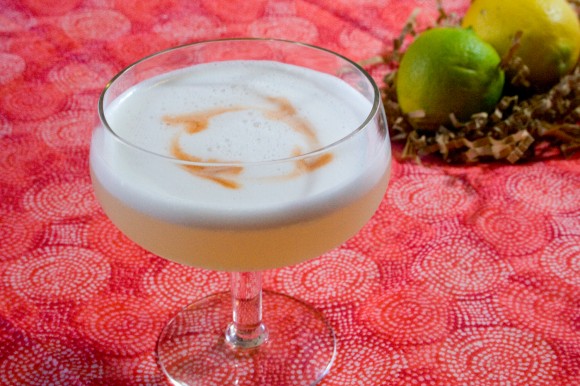 From the delicious to the vile, the staid to the inventive, the regular to the downright odd, nothing sums up a country more than its typical choice of tipple.  Whilst Russians are renowned for their love of vodka, Brits believed to be beer guzzlers, the Singapore Sling being an iconic drink to try when visiting its namesake country and Thais choosing cheap whisky, there are numerous drinks available around the world that you should try at least once. In Singapore, there are a variety of exotic drinks to try. The Singapore Sling is the most popular, since it's colorful and legendary and the taste is unlike any other drink. The drink was concocted sometime between 1905 and 1915 in the Long Bar at the Raffles Hotel in Singapore. The bartender by the name o0f Ngiam Tong Boom created the drink and brought worldwide fame to the hotel. Unfortunately, as time passed the cocktails original recipe was lost. Several bars and restaurants in many of the hotels in Singapore have their own version of the Singapore Sling. Of course, several different versions of the drink have been created and each establishment claims that they have the "authentic" version. However, we may never know the exact ingredients and the measurements of the original recipe. Now that there is a standard to making the cocktail, it had become one of the top summer cooler drinks worldwide. Anytime you are in Singapore make sure to try the world renowned Singapore Sling and judge for yourself if it's as delicious as everyone says.
In South America, try a Pisco Sour.  Widely available, it is made by mixing a local spirit, pisco, with syrup, lime juice, bitter juices and egg white.  The sweet and sour flavours merge with the bubbly egg white to make a rather pleasurable drink.  Drink with locals and do it traditional style with one glass being passed around and shared by the entire group.
In China and Southeast Asia, look out for big jars containing liquid and dead snakes.  As well as making for a great photograph, this is also likely to be on sale as snake rice wine.  Snakes float about in the rice wine, waiting for someone to order a glass of the brew.  It is believed to give power to those who drink it.  Some people will ask for blood of the snake to be mixed into the concoction for greater effect.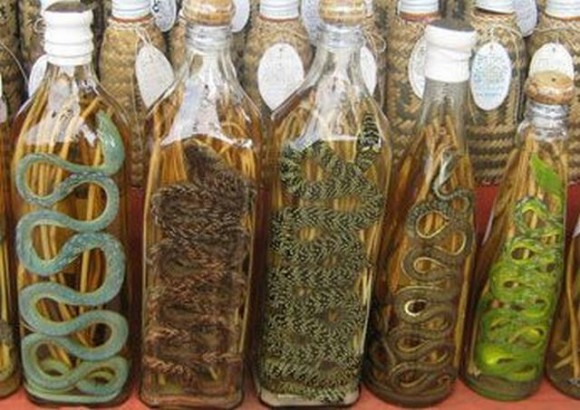 In Vietnam, try the locally produced home brew – Bia Hoi.  It is always slightly different in each establishment because of it being home-made rather than mass produced.  It is super cheap and very refreshing.
The potent drink, Raki, is a firm favourite in Turkey.  It tastes like aniseed and is made from the left-over parts of grapes.  Many people opt to mix it with plain water.  It packs a punch and its effects can unfortunately often be felt the following day! If you are going to spend your trip drinking some of these concoctions then you want to click here first!
In the land of fire and ice, Iceland's lethal Black Death liqueur is sure to warm those feeling the cold.  Its more formal name is Brennivin, and it is made by adding caraway seeds to fermented potatoes.  It has quite a nice taste.
Mexico's raicilla is a strong distilled spirit made from the agave plant.  Popular around the country, this is a local drink to try.  Exercise caution though and don't go overboard as it hits hard …. quickly!  Also try tequila in the traditional way, complete with a worm.
Boast about dicing with death in Japan and try hirezake.  Comprising warm sake with the crispy fin of a toxic puffer fish, this drink certainly impresses with its ingenuity.
Whilst roaming around the stunning Fiji islands, be sure to try kava.  Not to be confused with the champagne like cava, this is prepared by first chewing kava plant roots and mixing the resulting pulp with water before drinking it.  It brings about a mellow feeling, great for those days when you want to relax rather than party.  It is also found on other islands in the South Pacific region.