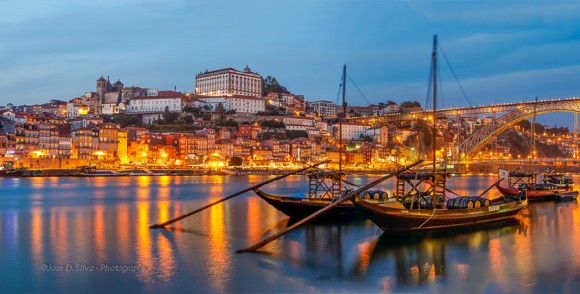 Famous for its amazing wine, its incredibly rooted traditions, the locals' bohemian style and the delicious food, Porto is a splendid city with picturesque views and a fascinating culture. From the beautiful narrow alleys to the breath-taking parks, Porto is one of Portugal's most outstanding destinations, extremely popular among tourists all over the world.
Ribeira
The most stunning district in Porto is Ribeira, a medieval area along the Douro River, filled with antique streets and picturesque views of the scenic harbour with its beautiful boats. If one would have just one day to spend in Porto, Ribeira would be the place to visit, as it is the most exciting part of the city. Its bohemian restaurants, the joyful street singers, the lively bars and cafes make Ribeira the best place for sightseeing.
Casa de la Musica
An innovative building, one of the most famous among the futuristic architecture beauties in the world, Casa de la Musica is a twelve-storey, asymmetrically-shaped edifice especially designed for musical performances. A blend of traditional influences and modern minimalism, Casa de la Musica is a remarkable not only for its unusual shape, but also for its 1.300 seat auditorium, that hosted some of the most reputable international orchestras in the world.
Serralves Museum
A top-notch cultural landmark, the Serralves Museum is an eclectic, boldly shaped building with an interesting art-deco style and a lavish ornamentation. Tourists that are not easily impressed by art should test their preferences by visiting this astonishing museum and they might be surprise to be left speechless at seeing both the stunning structure of the edifice and the intriguingly moving exhibitions.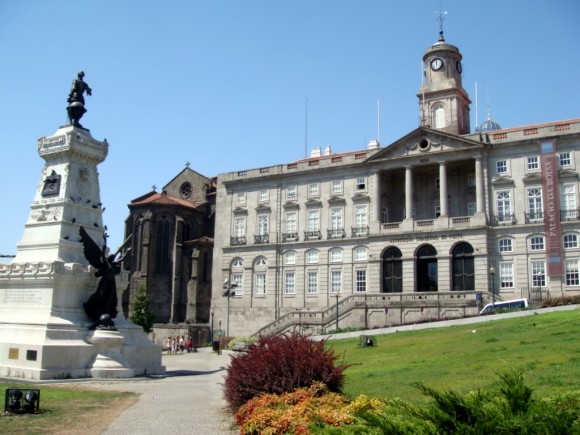 Palacio de la Bolsa
Palacio de la Bolsa, a sophisticated 19th century edifice with an impressive neoclassical architecture, was Porto's stock exchange for several decades, until it became a popular landmark among the city's striking attractions. The palace has aplenty rooms, each being uniquely decorated as an emblem of the majestic building.
Porto's bridges
Some on the most extraordinary architectural achievements are Porto's amazing bridges that offer lovely views of the city. Almost all these magnificent bridges are located in the City Centre, commonly known among the locals as Baixa. Ponte Luis I is a very high structure that offers an absolutely breathtaking view of the river, especially at night when the city lights are beautifully reflected into the shiny river. Dom Luis is an impressive bridge, used both by trams, buses and pedestrians. Arrabida Bridge is the nearest to the river and it is only designed for vehicles, so if you rent a car, make sure you don't miss this fantastic bridge as part of your road-trip.
All these picturesque bridges and most of the bohemian city centre can be admired from one of the enticing river cruises available for tourists. Just go to Ribeira, at the Douro River and it is impossible not to see the wide range of river cruises advertised by the locals. It is a unique opportunity of seeing this spectacular city from another perspective. A trip to Porto would not be complete without a river cruise. Porto is a fairly safe city but as with all cities it's important to keep an eye out for pick pockets. For more information click here.