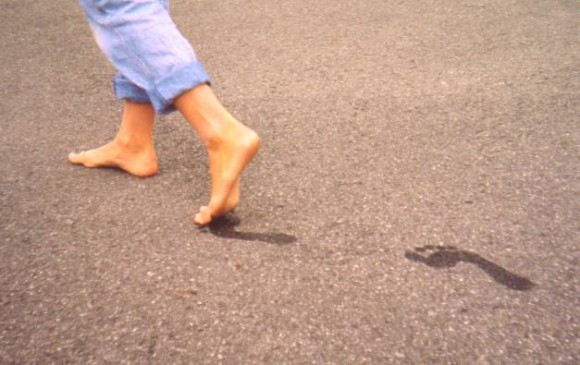 Traveling is not just for the college kids who want to see the world and maybe study abroad; it's for everyone with a thirst for adventure and a desire to see new cities and sights. Sometimes your adventure will take you just down the road, and other times it will require flights and bus rides and walking. In fact, no matter how young or old you are, or where you go on vacation, most of your time will be spent walking from place to place.
What many people don't realize is that it is fairly common for travelers who spend a lot of time sitting or walking to develop a condition known as DVT (deep vein thrombosis). DVT is caused by blood clots in deep veins. Typically the symptoms of DVT do not show up until anywhere from one week to one month after travel, so you will enjoy the vacation without suffering the side effects until you return home. This is what makes DVT dangerous.
Thankfully, DVT can be prevented.
How to Avoid DVT
Being prepared for your travels can help you prevent the onset of DVT. There are a few different ways to do this, including:
wearing loose-fitting clothing. The less constricting the clothing the less likely you are to induce the blood clots.
drinking a lot of water. Proper hydration can reduce the risk of blood clots.
avoiding foods and drinks that are diuretics, such as coffee, chocolate, and soft drinks.
avoiding alcohol before taking a flight of more than four hours. While alcohol can thin your blood, it is dehydrates your body.
wearing compression socks. These are designed to help the blood circulate properly through your legs, thus reducing the risk of blood clots. The best compression socks for your needs will be sized to fit your legs properly.
Keep in mind that there is no guarantee that these will eliminate risk of DVT completely, but they have been proven to greatly reduce the risk of contracting the condition.
Swollen Ankles and Calves
For those who suffer from swollen ankles or calves after long walks, use of compression socks can reduce the risk of long-term damage to legs and relieve some of the swelling and discomfort. Anyone who is interested in hiking or site-seeing would benefit from packing a couple pairs of compression socks for those days spent mostly on foot.
Why compression socks? They are designed to increase proper blood flow to the lower leg both when active and inactive. That means the risk of swelling from being on your feet for too long, and the risk of blood clots when sitting for too long, is greatly reduced.
The key is to get the right fit. Finding the right size for your feet is critical to the success of the sock. Socks that are too big will not restrict unneeded blood flow; socks that are too small will restrict the blood flow too much and increase the risk of clotting. It's important to find a professional who can get you properly sized.
So before you travel, consider the benefits of wearing the appropriate socks for your needs. It seems like such a small detail, but it is more important to your health than you realize.