When you need information about best places to travel and comparisons of travel location accommodation prices or any trip advice, it is best to find a comprehensive site like easytobook.com. The site has made a name for itself by being a site that offers all information that travellers require in addition to very generous offers. As much as there may be many sites that have convincing names but fail to deliver, easytobook.com does not disappoint those who seek great deals and trip advice.
Its operations are similar to many other booking sites for advice on cheap hotels but it clearly distinguishes itself from the rest in that it has additional features that are worth the bargain. Easytobook.com is a site that makes things easy for travellers by very handy rating of places and properties so that they can make the right and informed choices. It has a mutual partnership with trip advisor that really works wonders in the site making it very essential in providing review of places to visit. The user reviews generated from travel tips blog are user experiences and therefore very reliable and trusted for people who cannot believe the hype.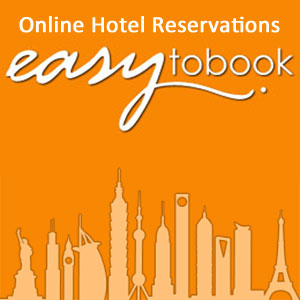 The site also guarantees ease of ease of doing things in that there are plenty of useful filters that help in sorting and eliminating unwanted options to get the desired. The numerous filters on easytobook.com enable anyone to get to what they want in the shortest time possible. The filter cover ranges like price, stars, rating and other variables. This feature is helpful in identifying places that are perfect for that budget needed and also shows prospective areas that are great to try out.
More than arguably, the feature that beats all at the site is the compare tool that is superb at its job such that when carrying out a search, the checkbox for comparing can be checked. This is collectively tallied after different searches and all the checked options compared in one screen. The screen is superbly designed to offer a side by side view of all the options chosen according to their variations such as room type, price and photos. This also works well to give you a description of the place and distance from the nearest town. There is also provision of bonus features found in travel tips blog that differentiate different hotels including meals and hotspots.
Apart from the site's capacity to provide meaningful information for travellers to make their choice, it also provides all the features for free. Customers are therefore privileged to enjoy high quality provision and a guarantee for best rates without paying a dime. Easytobook.com also distinguishes itself from other sites by providing real time support and instant confirmation for bookings. This makes it very reliable and effective for planning. People who seek to find top class sites for locating cheap hotels should therefore take the opportunity to explore easytobook.com. Being free and easy to navigate makes it even worthy of recommendation as this is what builds its name eve further.