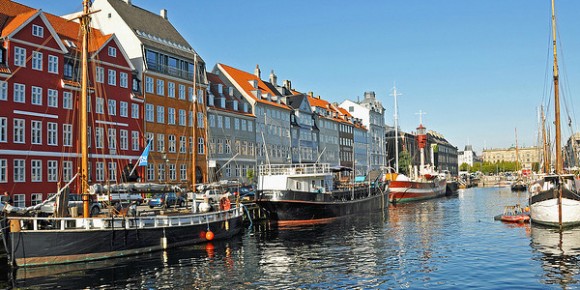 Across the globe, there are many dishes that people from other countries find a bit of a novelty or a bit of an oddity.  Here are some European local speciality foods, considered strange or bizarre by many outsiders. You don't have to travel far to sample the exotic and bizarre with cheap flights to Europe available year round.
As well as pizza and pasta, visitors to Italy may also find cibreo on a menu.  Most common in Tuscany, this dish is made up of the tufts on top of a male chicken's head.  Song bird is also sometimes a dinner option.  You may be offered a drink of cynar, a very bitter drink consisting of artichokes.
The Italian island of Sardinia provides guests the opportunity to eat larvae-ridden cheese.  To make this cheese, known as casu marzu, live insect larvae are deliberately added to enhance fermentation and to break down the fats.  The cheese is enjoyed when in a rotting state, with the larvae visibly wriggling in the food.
Greek retsina is a wine that has a pine resin additive.
Black pudding is a common foodstuff in the UK and Ireland, although it is also found in other parts of Europe.  It is made from congealed animal blood, usually mixed with other edible substances such as potatoes or grains.
Cows' stomach linings are eaten in several European countries, including the United Kingdom.  Known as tripe, it is also a common ingredient in tinned animal foods.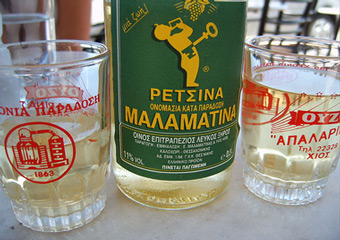 The famous Scottish meal of haggis also comprises an animal's stomach, but in this case the stomach previously belonged to a sheep.  The stomach is used as a bag-like container for other ingredients.  Other sheep organs, including the heart, liver and lungs, are chopped and mixed with onion, oatmeal and seasoning before being tied in the stomach.  The entire sack is boiled and then served.
Frogs' legs are meant to be a delicious treat in France.  Here, horse is also a popular meat at the dinner table.  Rare done steaks will perhaps be less cooked than one would like, with steak tartare being totally raw cows' meat.
Yule brod in Denmark is made out of a mixture of beer and bread that is starting to go stale.
Icelanders enjoy eating cute puffins.  The bird is cooked by smoking, grilling, or shallow-frying.  The most unusual part though is the practice of eating the heart raw and before it goes cold; it is eaten that soon after removal from the recently killed animal that it is still warm.  Icelandic pony may also be found in some establishments, as may hakari.  Hakari is essentially rotting shark flesh.  A basking shark is left to ferment for a few months to soften the tough flesh before it is sold in shops across the country.
Swedish surstomming is widely available across the country, and is made up of rotting herring fish.  Not only is the fish left to ferment and decay for up to two months before being canned, it then continues to rot further when in the tin.  It has a really pungent smell, and is typically eaten with a type of bread.