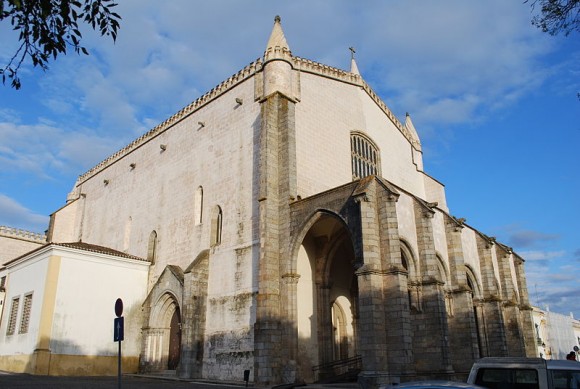 If you love traveling and are doing a circuit in Europe and particularly a stopover in Portugal then perhaps you might consider 5 things to see and do in Faro. With a long standing history from as far as the thirteenth century, this city is considered as a very busy tourist attraction with many century old buildings some of which have marks of mediaeval disasters like earthquakes. Therefore, apart from the lovely climate during certain times of the year you have lots to look out for when you set foot in Faro. For an easy and convenient way to get around, consider Car Hire Faro Airport.
The Igreja de Sao Francisco
What catches your attention are the monumental buildings like the igreja de sao Francisco a magnificent church building that is a few centuries old and dedicated to the saint Francis of Assisi. The most captivating feature of this building is the strikingly beautiful baroque style used to construct this building. Also you cannot help but notice the tiles laid out artistically as a portrait of saint Francis of Assisi, which is one of the main tourist attractions and a must see when you visit this site.
Sao Bras de Alportal
If viewing sceneries are your style of recreation then you can get it at Sao Bras de Alportal where you get a very different environment away from the city and buildings. Here you have an expanse of nature with figs and almond plants adorning the scenery. Here you will have a personal taste of locally produced fig and almond products adding to that unforgettable experience that you will encounter while you are walking around. This adventure will leave you with that soft and crunchy taste of the almonds, and the sweet tasting figs.
The Old Town 
If you have something for the Moorish culture you will find it from the way the buildings have been designed. As you walk through the old town you will notice artifacts like handicraft rich in this culture to take away as souvenirs. The town itself has a very high tourist turnout from all walks of life. Tucked away in the streets are cafes that will offer you snacks and drinks as you carry on with your expedition.
The Arco da Vila
Perhaps on your way to the old town you notice the arco da vila a monumental gate having a bell tower and constructed with the most archaic designs that has stood strong for that long. The gateway also has a statue of saint Thomas Aquinas who was considered the city patron.
The Capela d' Ossos
This is a site not for you if you are faint hearted. A weird piece of work you will notice having its walls plastered with bones and skulls of the dead. The chapel of bones was constructed in the sixteenth century by a monk who thought to carry on the Counter Reformation spirit at that time. The skulls and bones were meant to strengthen this concept of life being a transitory phase.
There may be lots of other places to visit and things to see but these are five of our favourites. For the deals in economy car hire don't forget to book online before you travel.