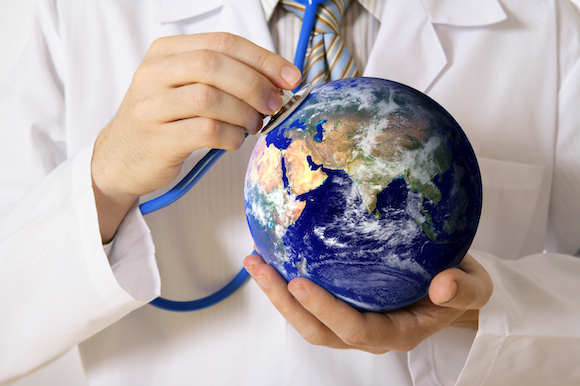 In the event of a problem either with your travel plans, or during your time away, would you know what to do? Most people wouldn't have a clue, because they don't really expect anything to go wrong! Well, unfortunately sometimes things do go wrong, and the best and only thing you can do in advance is to make sure you're well informed, and of course, well insured.
I always book a multi trip travel insurance policy at the start of the year, because that way I know my insurance needs are met, I don't have to worry about it again, and all I have to do is make sure I take the paperwork away with me. If this sounds like a good option for you then the only thing you need to take into account is that you're travelling to places throughout the year that are covered by your policy. If you take out a USA and Worldwide policy then basically you're going to be covered for everywhere, but do read the small print, as companies differ a little.
We mentioned about being well informed and a good way to do that is to use a flight tracker before you leave the house for your travel day. Obviously knowing about a problem isn't going to stop it from happening, but at least if you're aware of it you can prepare yourself accordingly.
If the problem occurs whilst you're away in resort, the first port of call will be your rep. If you've booked a package holiday then all you need to do is phone the number that you will find at the hotel reception, or on the information board. Your rep is there to help you, so don't be afraid to call! Alternatively, your hotel receptionist is the next person you can report to. Most holiday companies will also have an emergency number if you're desperate to speak to someone independent.
If it's a medical problem, obviously you need to be attending a doctor or hospital. Your hotel will again probably have a doctor they use regularly, however this is where your insurance will be needed in a big way! Make sure you have your insurance details, passport, and any visa information with you when you go to hospital or a surgery, as you will be billed. If you're visiting a country that is within the EHIC programme, which is the old E1-11 certificate, then take your EHIC card with you, which you can get for free online before you go away on holiday. Remember that this doesn't take away the need for travel insurance however!
Hopefully your holiday will be totally happy and problem free, however in the event of a hiccup or two, your insurance and the people you can ask for help can and will see you through it.