Known as Australia's cultural capital, it's no surprise that Melbourne's love of art and design has extended to its city streets. Whether you stick close to the CBD or venture out to the suburbs, there is no shortage of amazing artworks to see on a visit to Melbourne.
See why Melbourne is quickly becoming one of the world's most famed graffiti destinations with our guide to the city's best street art.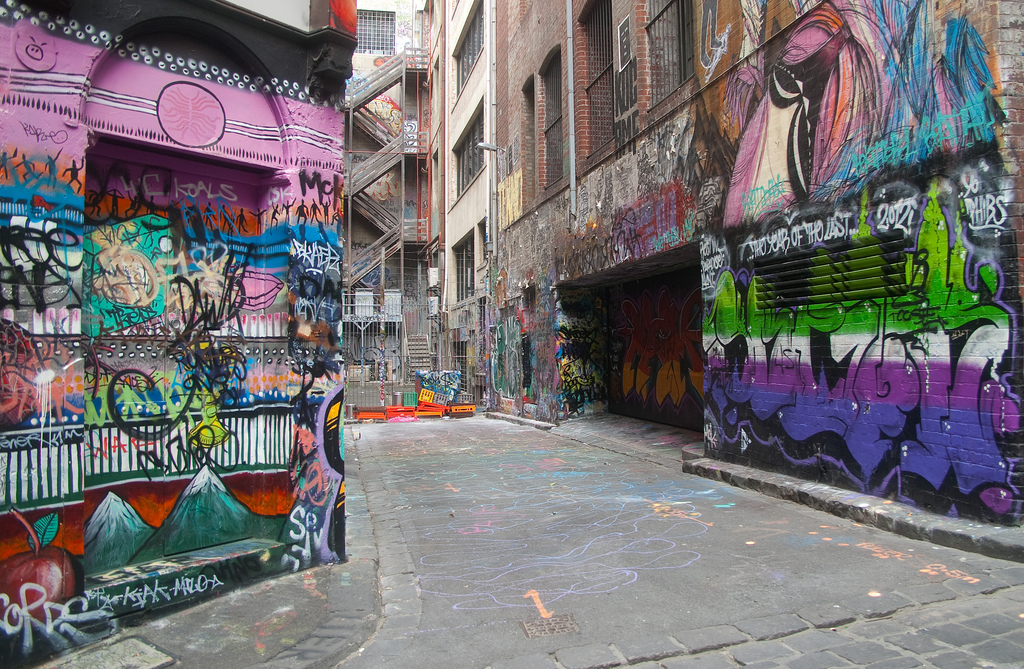 Hosier Lane
The city's quintessential laneway when it comes to floor-to-ceiling murals and big, bold tags, Hosier Lane is a must on any street art itinerary. While its central location opposite Federation Square make it prone to crowds, the ever-evolving artworks that adorn its walls are still more than worth a look.
Union Lane
Part of Melbourne's ongoing initiative to cement its position as the arts capital of Australia, the city commissioned dozens of talented artists to transform Union Lane into a living outdoor gallery. Constantly changing to include new artworks, this inner-city street art display is one of the best in the CBD.
Johnston Street
Nestled in the up-and-coming arts hub of Abbotsford, Johnston Street isn't just a haven for street art. While its outdoor pieces are amongst the most spectacular in Melbourne, its proximity to a number of galleries, cafes, boutiques and studios make it the perfect starting point for an all-round culture crawl.
Chapel Street
The first port of call for savvy shoppers staying in Melbourne, this trendy retail precinct also happens to be a mecca for street art enthusiasts. Whether you peruse the colourful pieces found in 'Aerosol Alley' or window shop along the main drag, this fashionable borough has a type of art to suit every taste.
Croft Lane
One of the CBD's best-kept secrets, the narrow thoroughfare that is Croft Lane explodes with vibrant hues both day and night. Take a trip to this back alley in the daylight before doubling back after dark, when the soft red glow of string lights overhead offer an entirely new perspective.
ACDC Lane
While it may glean its name from world-famous Aussie rock band, ACDC, this charming laneway is more famous for its street art than it is for its musical muses. Less crowded than some of the city's other hotspots, visitors to ACDC Lane can catch a glimpse of amazing, street-style portraits without having to fight for photo space.
Enviably located in the heart of Melbourne's bustling CBD, Radisson on Flagstaff Gardens offers the perfect base to lose yourself amidst the city's laneways and alleys. Plan your stay today and discover the city's most amazing street art from the comfort and luxury of a Melbourne hotel.