From May to September, the southern half of Ibiza is weighed down with millions of party seekers attracted likes bees to honey to the hives of plus, mega-sized nightclubs, bars that seem to sell cocktails with sunsets and boat tours that slow the pace of life to avoid alcohol-induced seasickness.
However, the northern parts of this island are light on the ground; tourists are more family orientated, life is slow and lazy and considerably quieter and natural rather than made-made attractions are the stars of the show.
Additionally, if you head to Ibiza in April or October, quite pleasant times of year in terms of climate, the island – all of it – is deserted. You'll have the run of the UNESCO listed Ibiza Town, you'll hear seabirds frolicking in the bays and hotels will be sparse and relaxing.
Fewer crowds also mean you can get up to much more. Ibiza has much to offer; here are three of the best activities that are must-dos on all trips to Ibiza.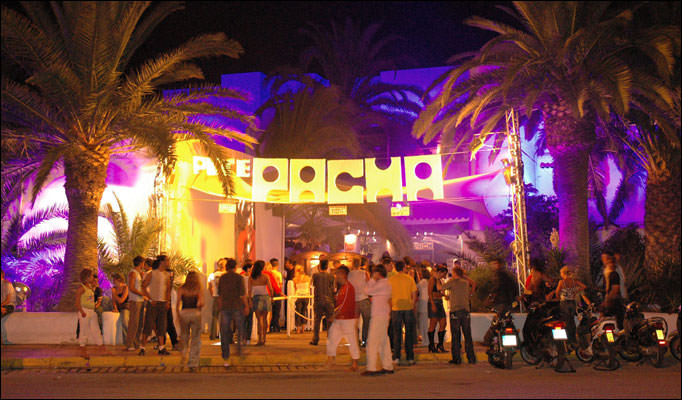 Scuba diving
You don't need to head all the way to Thailand or the Caribbean, scuba diving is possible just a few hours' flight from home. Ibiza actually has some of the best scuba diving in the Mediterranean thanks to much of its coastline being protected under international law. Rock formations and corals provide shelter for all manner of sea life and the clarity of the water makes it all the more colourful.
Cycling
The long, winding country roads of Ibiza's interior and north are perfect for road cyclists. Ibiza is fairly flat so shouldn't pose too many challenges for two-wheelers making it a great entry-level cycling destination, unlike its mountainous big sister Majorca. The landscape is dry, forested with pines, groves of olives or almonds or used for arable farming. The few villages that dot the landscape are cute little idylls of life that have changed little in generations despite the ultra-modern developments in the south.
Learn to windsurf
The gentle winds that sweep over Ibiza are perfect for getting to grips with this water sport. Although much calmer than around Menorca, the seas around Ibiza are shallow and sheltered, which makes learning to windsurf much easier. There's enough of a breeze to keep going, but not enough to push your out to sea without any clue of how to get back.
The Telegraph has more tips on what to get up to on trips to Ibiza. You can find more information here.