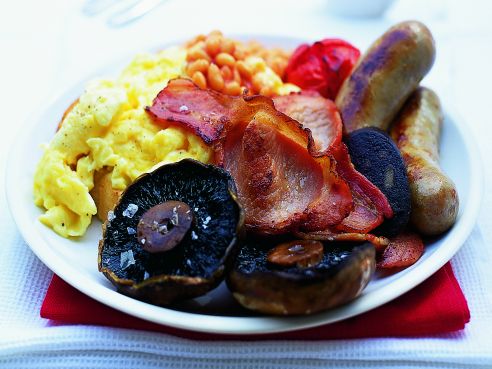 One of the most visited European metropolises, London is an eclectic blend of cutting edge buildings and historical landmarks with a touch of style. Whether you're an arts enthusiast, a party animal, a socialite or a history lover, London offers plenty of opportunities. Being a cultural hub with a modernist twist, this impressive capital covers the preferences of all kind of travelers. From the Westminster Abbey to the Big Ben, London is absolutely filled with astonishing landmarks. The English breakfast can also be found among London's attractions. If you don't believe me, ask the millions of tourists coming to London every year: is the English breakfast one of the reasons for which they choose to visit this amazing city? Indeed, it is!
However, as any other city on the face of the Earth, London contains good places to go to, and less recommended ones. If you don't spend too much time in London, you have to make sure that you don't just try your luck when it comes to having breakfast. So here are a few opportunities to choose from.
One of the most renowned restaurants in London is the Breakfast Club. As the name says, this spectacular venue only specializes in breakfasts. At the Breakfast Club, one can choose from a wide variety of breakfast menus, including Benedict eggs, the well known full English breakfast and pancakes. With the four branches located in Hoxton, Spitalfields, Soho and Angel, this restaurant is definitely a can't-go-wrong choice for breakfast.
A very typical English restaurant, the Dean Street Townhouse is a posh venue, located in Soho. With an extensive menu catering for both the meat lovers and the vegetarians, this lively restaurant offers everything from the traditional full English breakfast, which, by the way, it is absolutely delicious, to the tasty English porridge.
Not to focus solely on restaurants, it's important not to overlook a bed and breakfast in London as an alternative to simply staying in a hotel, finding a good one can be a great way to combine your accommodation and your breakfast needs in one hit, as a traditional english breakfast comes as standard in most B&Bs. Stay in a bed and breakfast in London with Wimdu.
An enjoyable restaurant, offering a relaxing, fun ambiance, Bill's is the best way to start your day. The fun-spirited staff, along with the diverse menu will definitely put a smile on your face. The food here is exceptional! If you are not accustomed to the sometimes over nourishing English breakfast, Bill's gives you the chance to order a delicious, vegetarian version of the traditional English breakfast, including a mouth watering mixture of mushrooms, poached eggs, sauce and toast.
Wolseley and Delauney are two flamboyant restaurants owned by the same person. The similarities between this two venues can be easily sensed, especially when it comes to the delicious dishes that they serve. One can tell that both venues serve the same creative, daring recipes, with a touch of uniqueness. The staff, besides from being elegantly dressed it is also very kind and helpful. Even though the menu is not that diverse, these restaurants offer some mouth-watering specialties that can only be found here.
With an impressive range of dishes, featuring tasty and healthy breakfasts, incredibly good coffee and a variety of delicious smoothies, the Kensington Square Kitchen successfully keeps the balance between flavorsome and healthy.